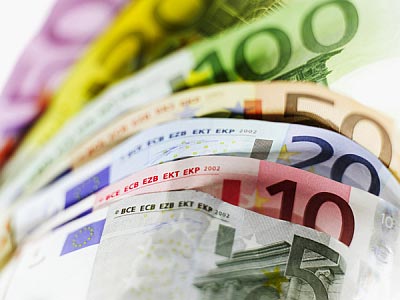 So J started school this week at the tender age of 3. Not 3 ¾ or 3 ½, no 3 and 1 month, well 1 month and 2 days to be exact, a tad early for my liking but when in Rome and all that. Now I was fully expecting him starting school to tug at the old heartstrings but what I hadn't expected or indeed banked upon was the ginormous strain on the purse strings it would evoke.
We'd already forked out €78 for random things which included a couple of books, paper and photocopying, the cost of the photocopying alone was €55 I kid you not! Next was a €20 charge to join some social thing, god knows what it is, I translated the letter using Google translate and am still none the wiser other than it seems to be obligatory.
We show up on day one somewhat lacking stuff, apparently I would have been given a list when I was supposed to collect his books but we were in England on the day they had assigned. Hmm OK, I take the list and promise to get all the stuff on it as soon as possible.
Back to Google translate and a rather bizarre list is emerging. Amongst the sensible stuff like a summer and a winter change of clothes, a cup, wipes, and a small hand towel are some more random items, bucket & spade set, 2 boxes of tissues (do they not provide bog roll?) and a cushion with his name on in 'lletras de PAL' which google didn't particularly translate well so I have no idea what it is, I'm guessing capitals but who knows? OK, all that bought add in another €20.
But there is more, a dodgy polyester tracksuit with the school badge, an apron type thing and bag, these are school specific but no-one wants to share with me how you actually get your hands on them or indeed how much they cost, I'm reckoning another €30, plus everyone has embroidered their kids names on them (actually maybe that what the 'lletras de pal' are, bugger, should have married a bloke with a shorter surname if I have to chain stitch 15 letters on 3 items). Better add in some embroidery thread and needles to the cost, another €3.
That must be it surely, ah wait there is something on the other side. A list of stationery products by the look of it. Very specific too, with a note at the bottom both in bold and capitals that if it's not exactly what is listed it will be returned to you!!! Still, how much can a bit of plasticine, some wax crayons, paper, pencils and cardboard stiff you for? A few cents short of €50 apparently.
So far then just over €200, did I mention he was only 3? Apparently it gets much worse as they get older, I was speaking to a fellow expat whose 2 kids are both at the High School, she's had to pay out over €700 for books alone. Thank God they don't have to wear uniforms.